Every year, after the magic of the parade draws to a close and Santa passes on his sleigh; the fun continues in AOTEA SQUARE for a full entertainment spectacle from 2-5pm! We just do not want the fun to end!
As well as back to back shows and entertainment on Santa's Party Stage; the Square is surrounded with rides, lollies, face painting, giveaways, and activations!
Santa's Party last year had some popular names including: the Powerpuff Girls and The Moe Show!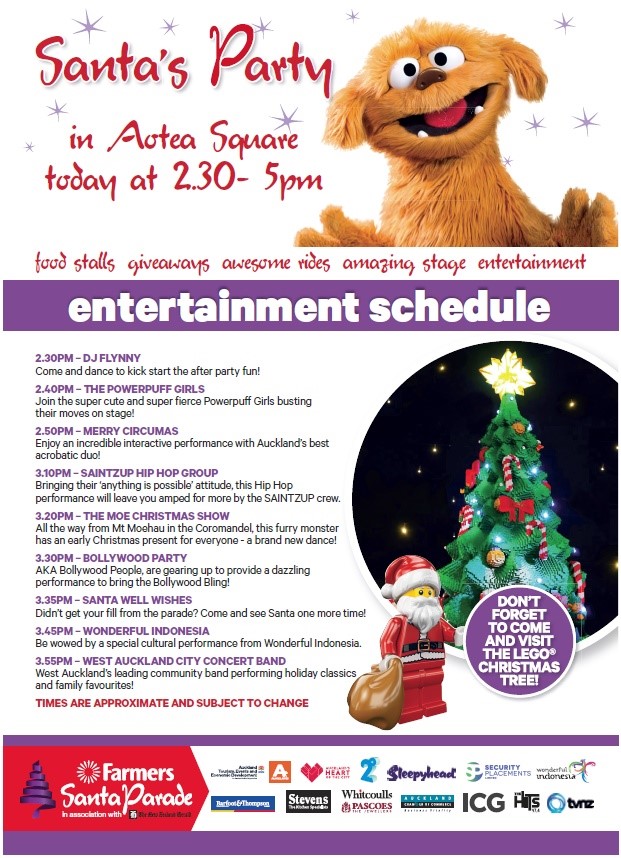 Whilst we are working on the schedule for 2017; we will promise it's a Party not to be missed!
Watch this space for more announcements later in the year!
Pre Parade
Pre Parade is a chance for many of our wonderful sponsors to interact with the audiences and spectators, including many giveaways and samples!
The pre parade is also a chance for some more acts to perform and parade along Queen Street that we just couldn't fit into our main parade.
Pre parade starts from 12pm – 1pm, so it's always a good idea to have your viewing spots by this time!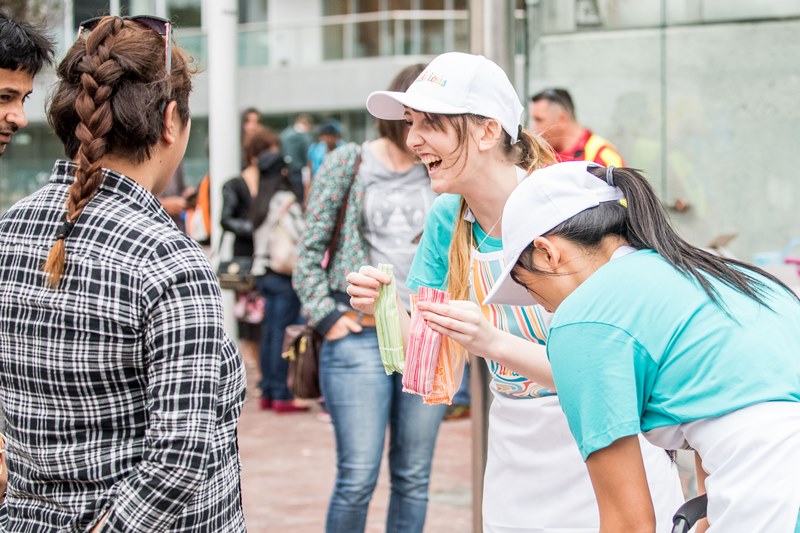 Bulla Ice Cream – Free Giveaway